Full Bio
Quin Etheridge-Pedden is a young emerging musician in British Columbia. He started taking fiddle lessons at a young age and is now performing all around the province. He also plays guitar and sings, performing a lot of his originals as well as covers. As well as performing as a solo act, Quin has also been part of several groups (Fiddelium, Queue The Music, Kadence and The Neighbours). In each band he plays different styles of music including Irish, Celtic, folk, rock, bluegrass, and pop. Quin's knowledge of music of different genres and experience playing in different groups has allowed him to create a solo 'one-man band' using a loop pedal, multiple effects, les pieds, his guitar and voice.
In 2017 Quin released his first solo CD, Embark. It is an eclectic mix of traditional fiddle and new contemporary. Three of the tunes were composed by Quin.
Following the release of Embark, Quin was nominated for a Canadian Folk Music Award in the Young Artist of the year category in 2017.
While teaching private fiddle and guitar lessons he also teaches group music classes through Cross Canada Fiddle in Nanaimo. At age 18 Quin is 100% dedicated to persuing his joy of music in as many ways as possible.
Quin's second album, Out of the Blue, was released on May 1, 2020.
Short Bio
Quin Etheridge-Pedden, a young emerging musician in British Columbia, portrays his music through 11 strings including a 5-string fiddle, guitar and his voice. Quin's performances cause the audience to dance along to the high energy fiddle tunes, sing to the catchy songs, and stay intrigued throughout because of the cascading melodies pouring out of his loop pedal.
Now accepting bookings for 2019/2020!
To book Quin for an event, house concert, or festival, please email with your inquiry.
Quin's Music on Bandcamp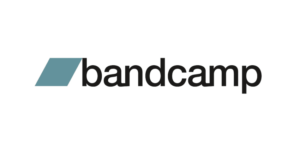 Quin's Music on Spotify