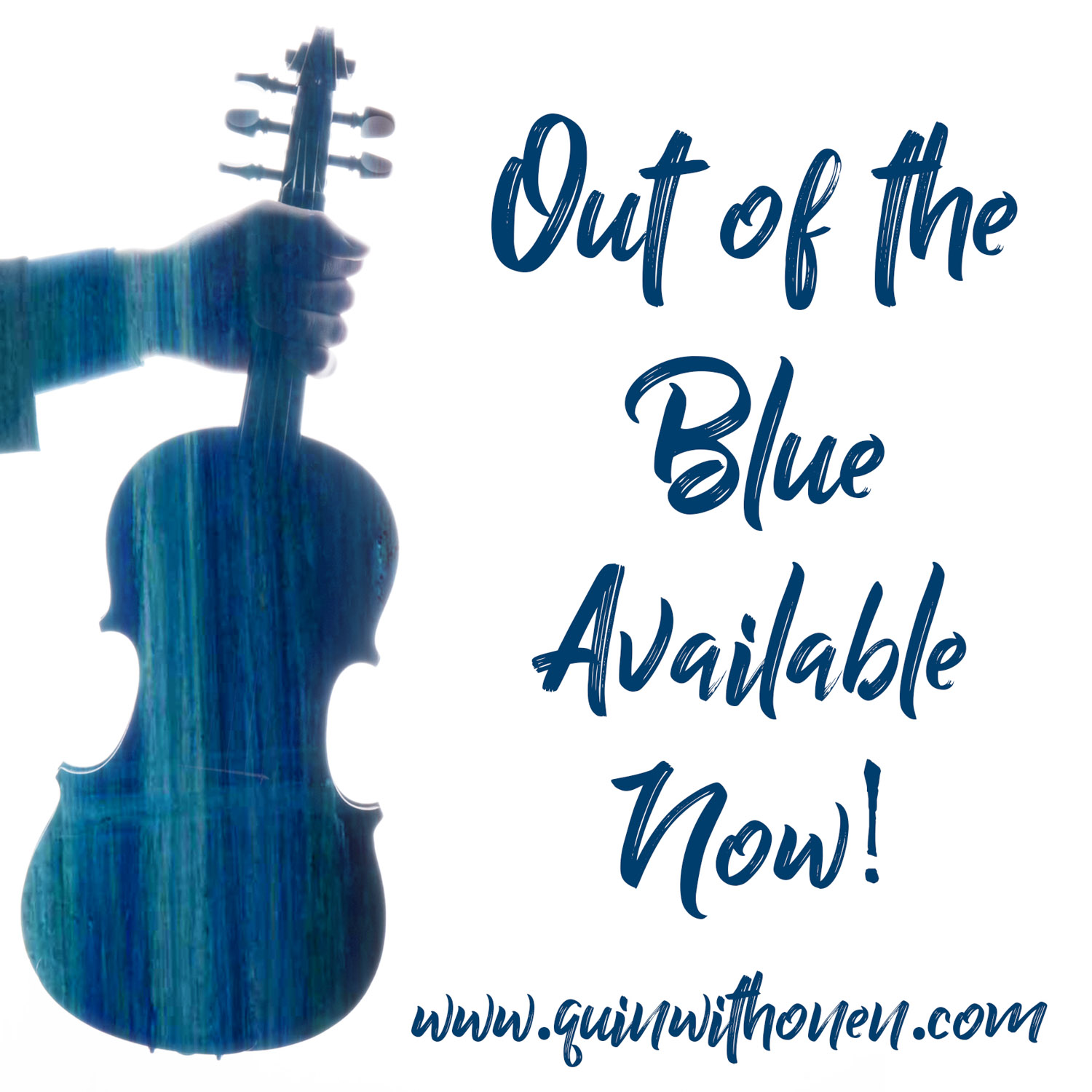 Out of the Blue
Released May 1, 2020
Out of the Blue is an instrumental album comprised of all original works from Quin With One N. Each track has its own unique twist, but they all relate to Quin's main genre of Contemporary Celtic. On the album, Quin played all of the fiddle and guitar parts, but he also had other musicians track bass, drums, voice, and piano. Nick Mintenko played electric and upright bass on a few tracks (Nick's website). Nick plays bass and guitar mainly in the folk/pop genre which brought an interesting twist to Quin's tunes. Sara Varro, a 17-year-old drummer, contributed her musical talent to a couple of tracks. Sara's knowledge of Rock and Blues took track 3 to a whole new level (See Sara on YouTube). Sara Marreiros, an absolutely fantastic singer, added her vowel sounds, no lyrics obviously, to one of the tracks (Sara's website). The final musician on the album was Geoff Horrocks of Cross Canada Fiddle. Geoff, who played piano on Quin's first album, Embark, came back to contribute his piano playing on two tracks, including the title track of the album (Cross Canada Fiddle Website). Out of the Blue was recorded at Justin LaPointe's beautiful studio in Qualicum, BC. LaPointe Sound is an amazing space to write and record your music, check it out for yourself (LaPointe Sound website). Adrian Dolan put the finishing touches on the album. Adrian is known for his sound engineering, but he also is a master at mastering (Adrian's website).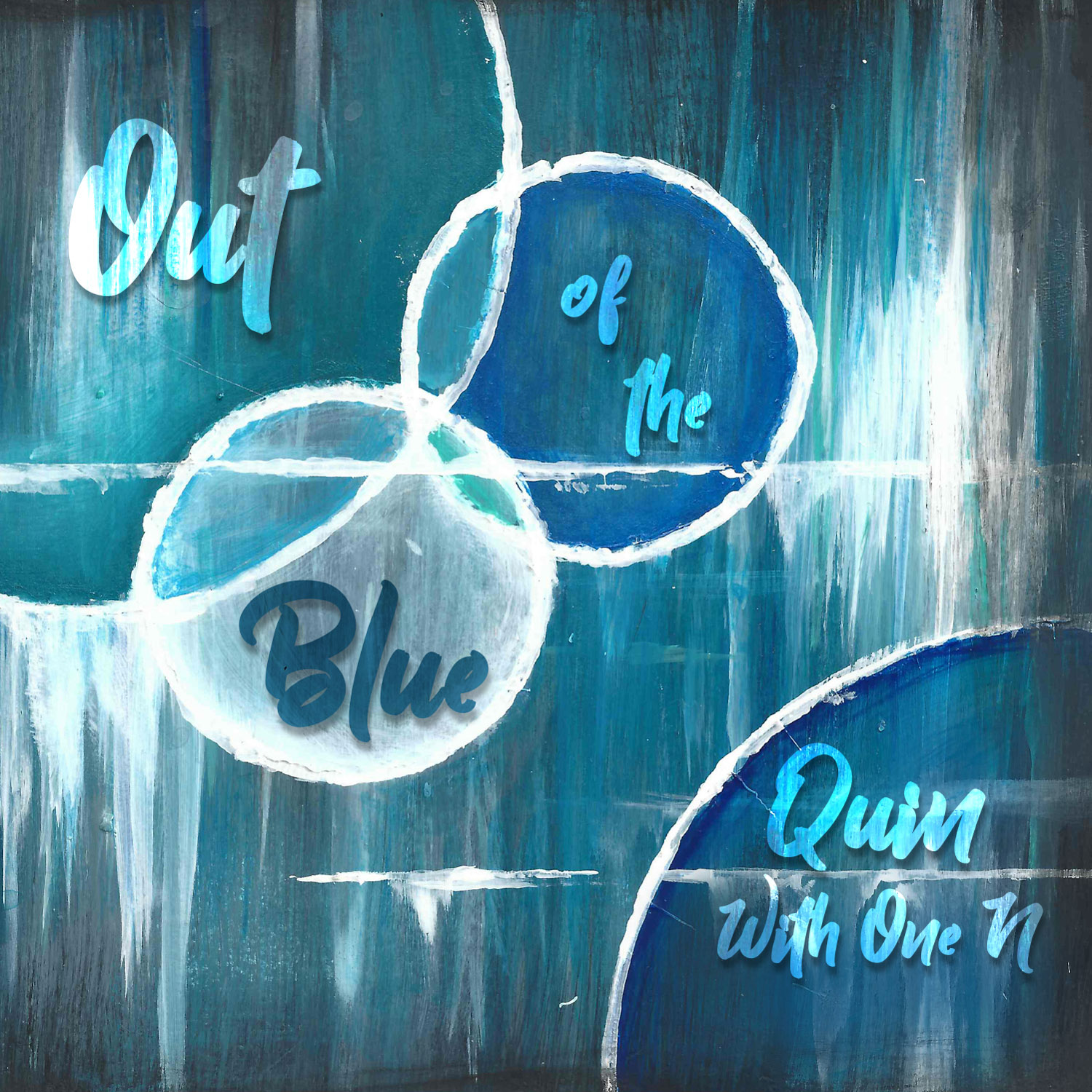 Order Out Of The Blue now

Out of the Blue Album Review
"Like any band or musician gearing up to release a new album with any kind of fanfare in 2020, for young Quin Etheridge-Pedden – now operating under the moniker Quin with One N – with this godforsaken virus situation things obviously could not go as hoped or envisaged. The best-laid plans o' mice an' men, and all that, but considering that this super-talented young fellow comes over as pragmatic and unflappable, he made the most of the crazy situation in launching his second full-length release, Out of the Blue, with an audience-less livestream at the Duncan Showroom on Vancouver Island, on May 1st, which just happened to be his 18th birthday.
Regardless of his youth, as this first collection of entirely original material emphatically illustrates, in terms of musicianship and compositional prowess this cool-headed prodigy is maturing at an astonishing pace, and not for nothing was he recently accepted into Berklee College of Music. Following his 2018 debut, on this second album Etheridge-Pedden was keen to display his capabilities not only as a competent writer but, alongside his skills on the fiddola, also his chops on acoustic guitar, so it's on six strings that the Davy Graham-esque title track opens the album. Like the whole record, it's an instrumental, and in keeping with the rest of the material on this lovely album, it's of a Celtic bent at heart. That said, certain tracks – particularly Phthalo Me and The Grass is Always Bluer – bear a distinct jazz inflection, a feature and quality expressed in the music of one of this young man's notable influences, the late Oliver Schroer."
continued…https://www.folkradio.co.uk/2020/06/quin-with-one-n-out-of-the-blue/
David Morrison, Folk Radio UK
Canadian Folk Music Award Nominee 2021
Quin is proud to be nominated for a Canadian Folk Music Award for Young Performer of the Year for the album Out of the Blue.
See all the nominees here.